We welcome all members of the Camping & Caravanning Club to our Meets and Temporary Holiday Sites
Grampian & North Scotland is a District Association of the Camping and Caravanning Club who meet on many weekends and, during the summer, run temporary holiday sites in a beautiful part of our country. There are mountains, beaches, forests and rolling hills for you to visit, not forgetting the distilleries and castles. We are always open for visitors and new members, in fact the best part of holding meets is the opportunity to make new friends. We look forward to seeing you whether for a night or a week. We welcome all campers, those who use tents, trailer tents, caravans or motorhomes are all welcome. Look at our news pages and events page to see what we have arranged for DA members and visitors alike.
What is Social Camping?
Social Camping offers some of the most inexpensive camping available, and you'll always be guaranteed a warm, friendly welcome.
About District Associations and Regions

District Associations (DA)

A DA is made up of members who operate on a voluntary basis to form a group; this group organises temporary camping events for up to 5 days (a Meet) or up to 28 days (a Temporary Holiday Site) usually with entertainment and activities planned. These events can be held anywhere in the UK, and members are welcome to attend any Meet, whether it's organised by your own DA or a different DA elsewhere in the country.
Upon joining the Club you are automatically assigned to your local DA based on your home postcode, however, you can change this to whichever DA you wish to be registered with. Simply contact the Secretary of the District Association you would like to move to, and they will send you an Opting Form to complete.
About our Regions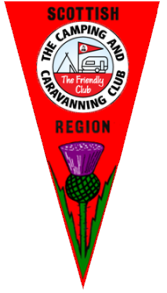 The Club's District Associations are grouped into 13 Regions, each covering Great Britain and Northern Ireland.
Each Region organises a whole host of camping opportunities including Meets and Temporary Holiday Sites and in rotation organise the Club's major annual event The National Feast of Lanterns.
An elected representative from each Region, District Association and Special Interest Section sits on the Club's National Council, the Club's governing body of elected members who make the Club's policy decisions on behalf of members.



If you give DA camping a try, you won't look back, you're guaranteed to have a great time, meet fantastic people, make friends for life. It will even save you money.
All while enjoying the great outdoors!
Join the Camping and Caravanning Club
From only £45 Phone 02476475442