4th to 9th June – Whitehills 5 day pop up site
25 units gathered on the Blackpots sports field in Whitehills in glorious sunshine. Dolphin spotters were lucky to watch pods of dolphins swimming past several times, take away meals from the nearby restaurant, The Galley, were very popular too. Here are a few photographs from the long weekend.
23 May 2021 – first Grampian pop up site for 15 months.
10 Units from the DA braved stormy weather on Friday to join the first Grampian pop up site for 15 months at Aden Country Park, Mintlaw. Fortunately Saturday and Sunday's weather improved and there was even some sunshine. It was lovely to see old and new friends and everyone seemed to enjoy just being away in their units again.
Looking forward to enjoy a good summer please come along to our pop up sites, (next one is at Whitehills) and the THS in July on the banks of the river in beautiful Royal Deeside.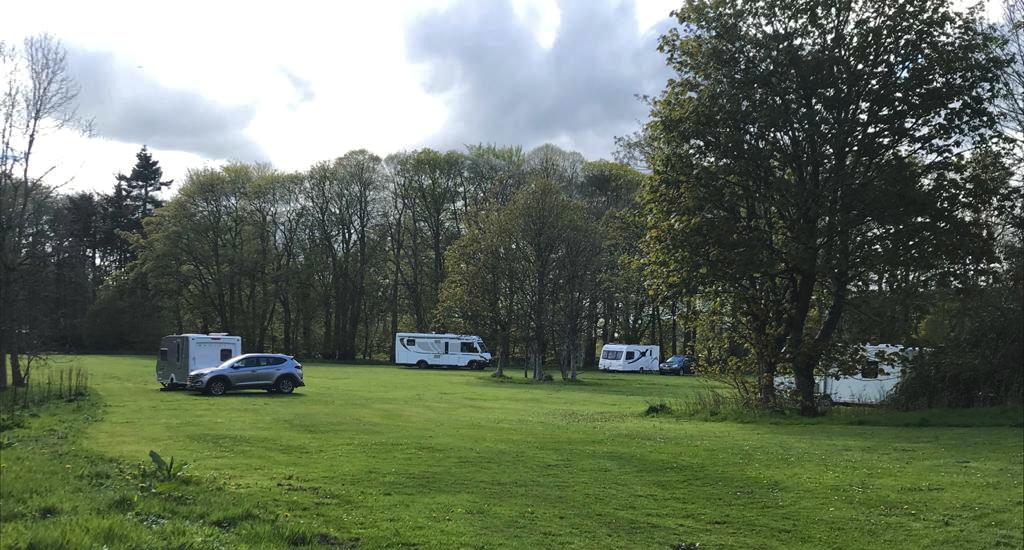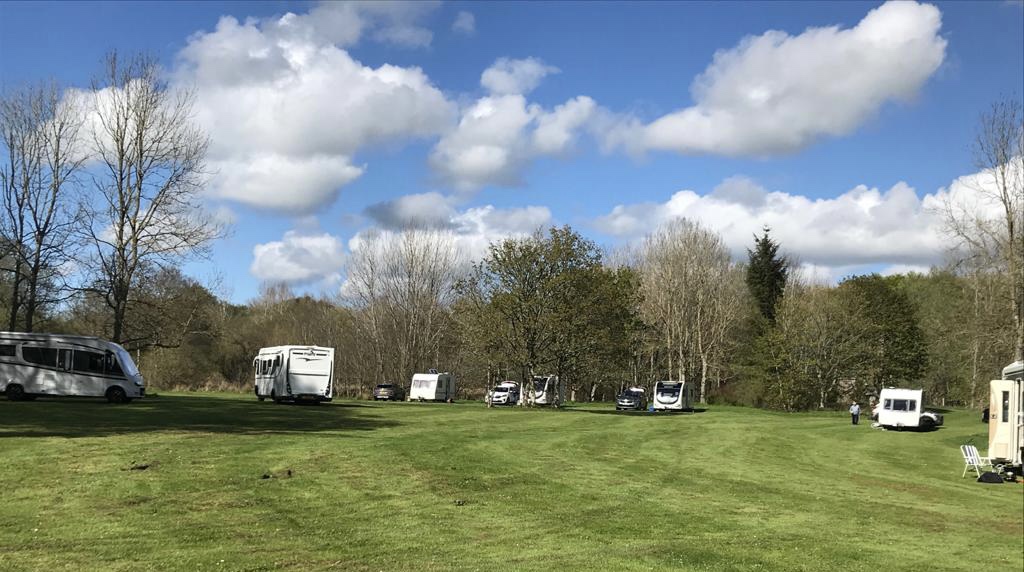 Scottish Region AGM
March 2021
Leeds DA are very generously allowing Grampian to use their Zoom account for the AGM on 27 March. Will everyone who wishes to attend please send Elizabeth McInnes a contact email address plus the membership number of each member of their family who will be taking part – more than one person can share a slot. We need this information by Friday 12 March at the latest.
Log in details will be sent out a few days before the 27th.
Elizabeth's email is duncanandelizabethmcinnes@gmail.com

Dear All
Grampian DA Annual General Meeting on Saturday 27th March at 2pm.
We have been advised by the Camping and Caravanning Club that our AGM, although taking place at day and time as notified, should now be held virtually rather than at Fordoun Hall. We will be using Zoom to do this as it is very easy to access and use, probably many of you are already using it to keep in touch with friends and family.
If you are interested in joining the AGM virtually please send an email to me on duncanandelizabethmcinnes@gmail.com with your name, membership number and contact details. About 2 weeks before the meeting we will send you a link & password to take part. We do have a quorum necessary for the AGM to take place so please support the meeting. We will make sure you know how and are able to join. It may even be fun! We will organise a practice meeting about a week before the meeting to make sure everyone can join in.
However, unfortunately the club has asked that there not be too many people taking part, possibly limiting screens accessing the AGM to about 15. As members living in the same household will share the one screen it could be 30 or more participants.
If you have any questions you wish raised at the AGM please forward these to me by email no later than 48 hours before the meeting.
We will send out an agenda, copy of the last AGM minutes and the financial report to all those taking part before the AGM. Please let me know if you are interested in becoming a committee member as we have at least 3 vacancies on the committee.
Wishing all members good health, let us hope it isn't too long before we can meet up on a field somewhere.
Looking forward to hearing from you,
Elizabeth McInnes
Secretary to Grampian DA
Camping Update

The committee of Grampian DA has decided, after much discussion regarding the new restrictions involved in holding meets and THS, to cancel the remaining meets in our 2020 fixture list. It is with a heavy heart that we have reached this decision and one that was not taken lightly. All 2020 meets and THS will be rescheduled for 2021 with exact dates to follow.

We would like to wish all our members good health in these difficult times and look forward to seeing you all at Tarland in February 2021 for the work party.